ED Black Coating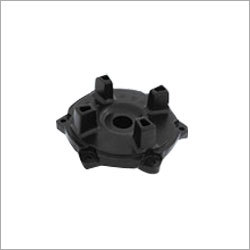 ED Black Coating
Service Description
Backed by our experienced professionals, we are able to provide ED Black Coating services. The coating services provided by us are conducted by our experienced professionals with the help of modern tools and machines. We make use of high-grade ED solutions to coat machinery components and surface. The ED Black Coating services offered by us are very reliable and cost-effective, therefore demanded by our clients. Moreover, we ensure to undertake all the services as per demands detailed down by clients.

Features:

Finished coating
Uniform coats
Cost-effective
Timely execution
Frequently Asked Questions:
1. What is ED black coating?
Ans. ED stands for electrophoretic deposition. For metallic-body bicycles, what this indicates is that the conductive metal body and fork are located in a liquid that has paint particles suspended in it.
2. What is the reason for ED coating?
Ans. Electro deposition coating, or ED coating, in short, is a technique of coating the surface of an electrical conductor (usually a metal) through the use of strength. The primary motive of coating the material is to protect it from corrosive forces while enhancing the ornamental value of the material.
3. What fabric is ED coating?
Ans. ED coating process is a manner where water-based paint such as pigment, resin and solvent is electroplated or coated on both ferrous or non-ferrous floors. This is normally determined in automobile body parts as a high coat before spray painting.
Contact Us
254, Sector 6, IMT Manesar,, Gurugram, Haryana, 122050, India
Phone :+918037302113