CED Equipment Coating Services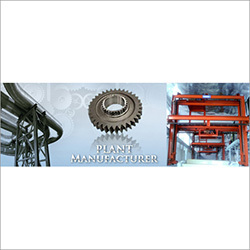 CED Equipment Coating Services
Service Description
Our company specializes in offering our clients with CED Equipment Coating Services. These services are executed by our skilled team members under the guidance of our high-ranking officials. Modern tools and spraying machines are used during the coating process to provide a uniform spray of coating. We are able to provide these coating services on any metal surface and components desired by our clients. Owing to our timely execution and cost-effectiveness, the CED Equipment Coating Services are widely appreciated by our customers.
Attributes:
Prompt and reliable execution
Safe and efficient execution
Rendered in customized forms
Accurate composition which ensures longer durability of the end products
Frequently Asked Questions:
1. What is meant by using CED coating?
Ans. Ced-coated surfaces
CED means cathodic electrodeposition. At some point in this electrochemical painting manner, the workpiece is dipped into an electrically conductive aqueous immersion varnish and a DC voltage is implemented between the counter electrode and the workpiece.
2. How thick is the CED coating?
Ans. 20 micron Cathodic Electro Deposition ( CED ) coating
Extraordinarily excessive corrosion resistance. A 20-micron dry film thickness can resist as tons as one thousand hours of salt spray check ASTM b117.
3. Where is CED coating used?
Ans. CED procedure is industrially used for applying coatings to metal fabricated products. It has been extensively used to coat automobiles our bodies and elements, tractors and heavy equipment, electrical transfer tools, appliances, steel furnishings, beverage bins, fasteners, and many other industrial merchandise.
Contact Us
254, Sector 6, IMT Manesar,, Gurugram, Haryana, 122050, India
Phone :08037302113